"FOODCOST – Food Quality & Consumer Studies" thematically follows the " European Consumer Agenda – Boosting confidence and growth for 2012 – 2020 " that identifies the key measures needed to empower consumer and boost their trust. In the field of research and innovation it pays attention to deeper scientific understanding of consumer behavior and the health, safety and sustainability aspects of the choices they face. Recent initiatives include also the " Quality Package" adopted by the Commission in 2010, which aims to improve information for consumers on food quality through a comprehensive policy on certification schemes, value – adding terms and standards for agricultural products.
The aim of the project is to modernize and improve the quality of university education in the field of food science, food marketing and consumer studies, applied through the synergic effect of international cooperation, transfer of innovation and creation of new values in project consortium of 10 partners from 9 EU countries. The partnership is geographically balanced and composed of 8 universities (Slovak Republic, Poland, Czech Republic, Austria, Spain, United Kingdom and Denmark) and 2 institutions/companies from the business sector (Germany, Netherlands). In terms of characteristics of participants, the main target groups are university teachers and university students. The third target group are people from enterprises, and research institutes with the aim to transfer knowledge from theory into practice. In terms of project profile, it is focused on 2 topics – Food Science (Food Quality section) and Sales and Marketing (Consumer studies section). During the first year of project implementation project partner from UK ended his partnership.
Project in the form of international mobility and training activities as well as through transfer of knowledge and creation of new values creates a framework and conditions for the development and pilot implementation of 8 intellectual outputs focused sensory studies, sensory and aroma marketing, neuromarketing for food marketers, augmented reality for food marketers and consumers, health, nutrition, food consumer trends and product development. Intellectual outcomes in three cases represent not only innovative, but an entirely new product in the field of education , which has not been used in the educational process at partner universities so far (aroma and sensory marketing, neuromarketing for food marketers, augmented reality for food marketers).
Intellectual outcomes will be presented in the form of books, methodologies, supplemented by DVDs, videos so that they can subsequently be used for the pilot implementation of blended learning in two online modules and summer schools (Food & Sensory & Consumer and Neuromarketing and Augmented Reality). To disseminate the results at local, national and European / transnational level, two international workshops and participation at two presentations events (Festival of Science and Education in Poland and Agricultural exhibition AGROKOMPLEX 2017 in Slovakia) are planned apart from the usual dissemination activities.
Results of the project will contribute to the quality and modernization of teaching content and methodology of teaching at partner universities, contribute to quality education of future graduates, who will be prepared to bring innovative solutions into the food industry and trade as well as they will available for transfer into the business sector.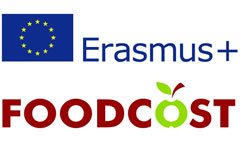 Publications
As a part of the project, the following publications – intellectual outcomes will be available in 2017 (including some online modules):
Augmented Reality for Food Marketers and Consumers
Consumer Trends and New Product Opportunities in the Food Sector
Neuromarketing in Food Retailing
Sensory and Aroma Marketing
Partners
Slovak University of Agriculture Nitra
Trieda Andreja Hlinku 2, 949 76 Nitra, Slovak Republic
University of Natural Resources and Life Sciences, Vienna (BOKU)
Gregor-Mendel-Strasse 33, 1180 Vienna, Republic of Austria
Noldus Information Technology B.V.
Nieuwe Kanaal 5, 6709 PA Wageningen, Netherlands
Tomáš-Baťa-University Zlín
Nam. T.G. Masaryka 5555, 76001 Zlín, Czech Republic
University of Agriculture Kraków
Al. Mickiewicza, 31-120 Kraków, Republic of Poland
Aarhus University
Nordre Ringgade 1, 8000 AarhusS C, Kingdom of Denmark
Poznań University of Economics
Al. Niepodległości 10, 61 875 Poznań, Republic of Poland
Miguel Hernández University of Elche (UMH)
Av. de la Universidad s-n, 03202 Elche, Kingdom of Spain
INTEGAR – Institut für Technologien im Gartenbau GmbH
Schlueterstr. 29, 01277 Dresden, Federal Republic of Germany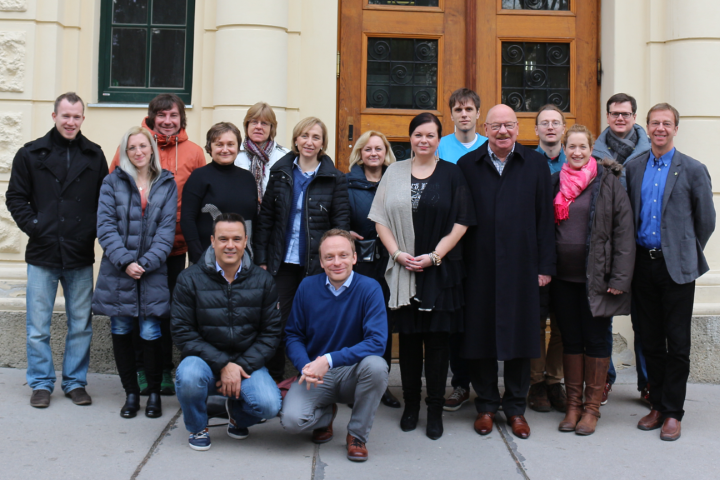 ERASMUS+ Project No. 2014-1-SK01-KA203-000464